You're good enough, you're smart enough, and doggone it, people like you. So vote!
Voting is now open for the 2017-2018 ESOMAR council. I suspect that everyone who has already voted knew exactly who they wanted to vote for and why. For the rest though, perhaps you're not sure about who to vote for and are still puzzling through the long list of qualified candidates. With that in mind, I thought I would share my picks.
In no particular order….
Kristin Luck
I've known Kristin Luck for a few years now. She is a long time promoter of the market research industry and always works to share her knowledge with others.  As the founder of Women In Research (WIRe), she has been a tireless promoter of diversity within our industry. If you read her personal statement, you will find it is very much subdued regarding her accomplishments. Don't let that fool you. She has done so much for our industry and I know she will do everything she can to move our industry forward and keep us relevant.
Twitter: https://twitter.com/kristinluck
Linkedin: https://www.linkedin.com/in/kristinluck
Luisa Mercedes Ravelo Contreras
I met Luisa several years ago when I spoke at a Best Of ESOMAR event in Venezuela. I have never felt as welcomed to a foreign country as she made me feel. She made sure everything was absolutely perfect for me. She cared. In addition to running her own marketing research company, she also teaches at a university and she cares just as much for every one of her students as she cared (cares) for me. Luisa is in a unique position in Venezuela in that she understands the history and the future of our industry. Face-to-face and door-to-door research is still extremely alive (and very dangerous) in her region and she will ensure that ESOMAR continues to reflect the needs of all of our researchers, both in advantaged countries and those still trying to pull forward.
Twitter: https://twitter.com/hicha
Linkedin: https://ve.linkedin.com/in/requestca
Christophe Ovaere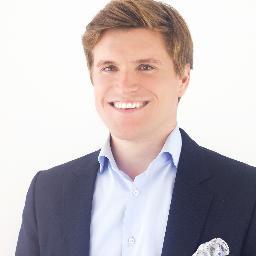 Since the launch of the New Research Speakers Club early this year, Chris has been a firm supporter offering both encouragement and meeting space for the group. (THANK YOU!)  It's clear to me that he values the knowledge and experience of the quieter folks among us and wants to help them share their voices at upcoming conferences.  In addition, Chris has a solid plan of what he wants to accomplish as part of the ESOMAR team, and that includes bringing the fringe businesses into the fold. Since those fringe businesses, whether neuroscience, data science, or anything else not directly questionnaire and discussion guide focused, will be the future of our industry, ESOMAR needs someone who can talk and walk in that area.
Twitter: https://twitter.com/c_ovaere
Linkedin: https://uk.linkedin.com/in/christophe-ovaere-170a4413
So now, if you haven't already voted, think about what you want for the future of market research, read through the profiles, and place your vote. Choose wisely!